Australia: Support for the return of the Parthenon Sculptures confirmed
Australia's support for Greece's request for the return of the Parthenon Sculptures, in the context of UNESCO decisions, was confirmed to the Minister of Culture and Sports of Greece, Mrs Lina Mendoni, by the Federal Minister of Communications, Urban Infrastructure and Arts Mr Paul Fletcher, during their working meeting in Sydney.
As mentioned in detail in the announcement of the Ministry, Mrs Mendoni discussed with Mr Fletcher the developments related to the claim of the repatriation of the Sculptures to Greece, while they discussed in detail the issue of illegal trafficking of cultural goods.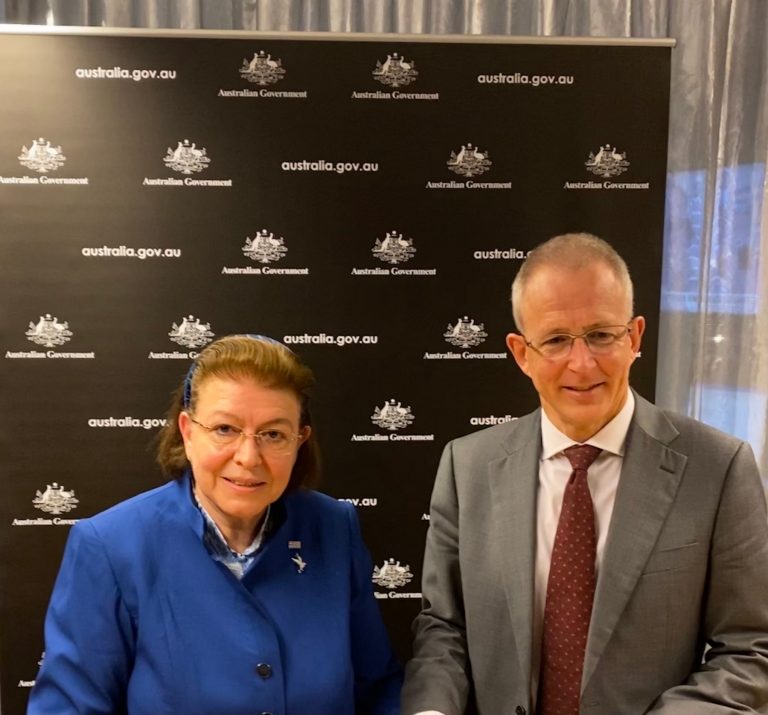 According to the Australian Minister, the protection of the works of art of the cultural heritage of Australia and especially of the art of the Aborigines, whose works are often the object of illegal trafficking all over the world, is a priority for his country.
Mrs Mendoni informed Mr Fletcher about the protection offered by the institutional framework in Greece for the preservation of the cultural reserve, as well as about the recent repatriations of antiquities, while the closer cooperation between the two countries on the issue was discussed.
During the meeting of the two Ministers, the issue of the developmental dimension of culture and the importance of the sector for the Economy was raised, especially after the pandemic period and mainly for the Creative and Cultural Industries.
A detailed discussion was also held on the modern tools for the development of e-commerce with which the economic object can be maximized for the benefit of the promotion and preservation of the cultural heritage.
At the working lunch hosted to honour the Greek Minister by the expatriate MPs of the State of New South Wales, Mrs Sophia Kotsis, Mr Stavros Kamberogiannis and Mr Panagiotis Poulos assured the Minister of their firm support for the Return of the Parthenon Sculptures to Greece.
The Minister informed the Members of Parliament in detail about the priorities of the Ministry of Culture, and about the relevant actions taken to upgrade the services provided to visitors, especially for the disabled and disabled people, as well as for the cultural projects which are funded from the Recovery Fund, with which the cultural infrastructures are modernised, providing them with added value, while strengthening, at the same time, the Economy and not only at local level.
The Minister then visited the Art Gallery of New South Wales, which hosts works from the Sydney Biennale, as well as important works of contemporary Aboriginal art.
Minister Mendoni also visited the Australian National Maritime Museum, which exhibits boats and artifacts related to Australian naval skills. The Minister of Culture and Sports was accompanied by the Consul General of Greece in Sydney, Mr Christos Karras.