Australia records another 28 COVID-19 deaths as states move to ease mask rules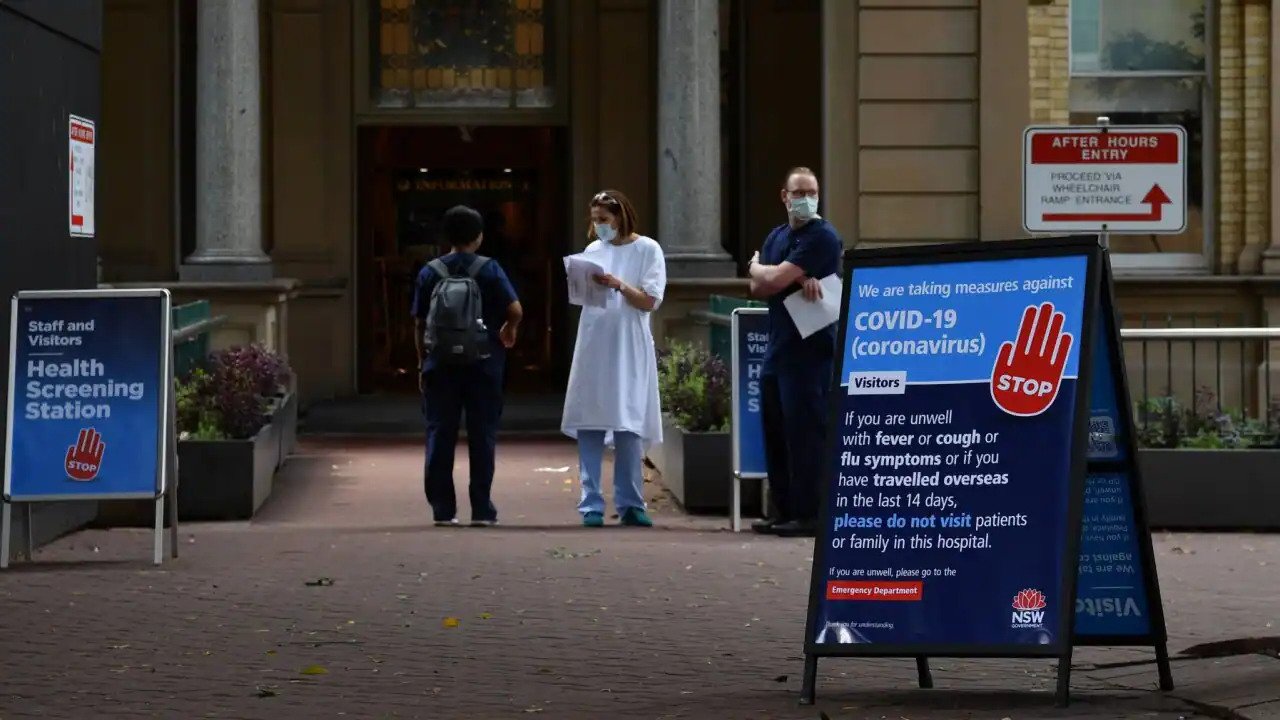 Victoria recorded another 11 COVID-19 deaths on Friday, NSW six, Queensland seven, South Australia two, and Tasmania and the Northern Territory one each.
Another 28 COVID-19 deaths have been recorded across Australia, as several jurisdictions move to ease rules for indoor mask-wearing.
AdvertisementVictoria recorded another 11 COVID-19 deaths on Friday, NSW six, Queensland seven, South Australia two, and Tasmania and the Northern Territory one each.
Authorities in NSW said 7,583 positive cases were recorded in the last 24 hours, 1,144 people were in hospital and 64 in intensive care.
Victoria had another 6,580 COVID-19 infections and the number of people hospitalised with the virus fell by 21 from Thursday, with 301 active or recovered cases in hospital.

Queensland recorded 5,440 new infections, with 333 patients being treated in public hospitals and another 27 in intensive care. There are 17 people being treated for COVID-19 in private hospitals.
Of the seven people who died in Queensland, six were from residential aged care facilities. Three were unvaccinated, three had received two doses and one had received a booster shot.
Western Australia hit a new milestone in its Omicron outbreak, recording 1,043 new cases and several more hospitalisations.
There are 12 people in hospital but none in intensive care. Chief Health Officer Andy Robertson expects that to change in coming weeks as the state's caseload continues its exponential growth.
Meanwhile, an outbreak in WA's largest remote Aboriginal community has grown to 27.
Kimberley Aboriginal Medical Services has reported 10 new cases in Bidyadanga, while a further three have been picked up in the nearby community of Beagle Bay.
A lockdown remains in place in Bidyadanga, about 180km south of Broome in the Kimberley region, while more testing is undertaken.
One death was reported in Tasmania, the 25th of the pandemic in the state.
Tasmania reported 851 new infections and said 11 people with the virus are in hospital, with four of those being treated specifically for COVID-19. Two patients are in intensive care.
South Australia reported 1,714 new COVID-19 infections along with two more deaths, as hospital admissions continue to fall.
SA Health said on Friday the latest deaths involved a woman in her 60s and a woman in her 90s.
There are 112 people in hospital including 13 in intensive care where four people are on ventilators. That's down from 192 on Wednesday and 142 on Thursday.
A Darwin man in his 50s died with COVID-19 and the Northern Territory reported 755 new cases of the virus.
Authorities say the man had underlying health conditions and died in the Royal Darwin Hospital, taking the NT's toll since the start of the pandemic to 20.
There are currently 101 people in hospital with the virus, including seven in intensive care.
States move to ease mask rules
From Friday, masks will no longer be required in most indoor settings in NSW, with the similar easing of restrictions coming into effect at 6pm in the ACT and at midnight in Victoria.
In NSW, masks will only be required in high-risk settings such as public transport, aged care and hospitals.
Residents are recommended to still use face masks in indoor areas where physical distancing can't always be maintained, such as shopping centres.
Mask-wearing will also be scrapped for high school students and staff from Monday, whereas staff and visitors at primary schools and childcare will need to wait until 7 March for mask rules to ease.
However, masks will still be required for high school students in the ACT, even after Canberra's rules ease from 6pm.
Otherwise, similar restrictions will be in place in the national capital as in NSW, with masks only needed in high-risk areas.

Victoria will have to wait a few hours longer for the state's mask mandates to be scrapped.
Staff at hospitality venues will still have to wear masks indoors, while students in years three to six will have to wear masks in the classroom.
However, the same mask rules won't apply to the state's high school students.
Victorian Premier Daniel Andrews said earlier this week mask rules would remain for the time being for some primary school students due to the vaccination levels being relatively low among the cohort.
Masks will be required in high-risk locations, along with outdoor gatherings where more than 30,000 people are attending.
From Saturday in South Australia, meanwhile, density limits on hospitality venues will be eased to allow them to operate at 50 per cent capacity or one person to every two square metres. Stand-up food and drink consumption will also be allowed.
If all patrons are seated, venues can operate at 75 per cent capacity or three people to every four square metres.
Caps on private functions in hospitality venues will rise to 150 people, with dancing and singing allowed.
However, limits on home gatherings will remain at 50 people and the state's mask mandates for high-risk venues, indoor public places and on public transport, remain unchanged.
Tasmania will drop proof of coronavirus vaccination requirements for incoming travellers at 12:01am on Saturday, opening the door for unvaccinated people to arrive without needing to quarantine.
Source: sbs.com.au