Assyrian Patriarch visits Metropolitan of Sweden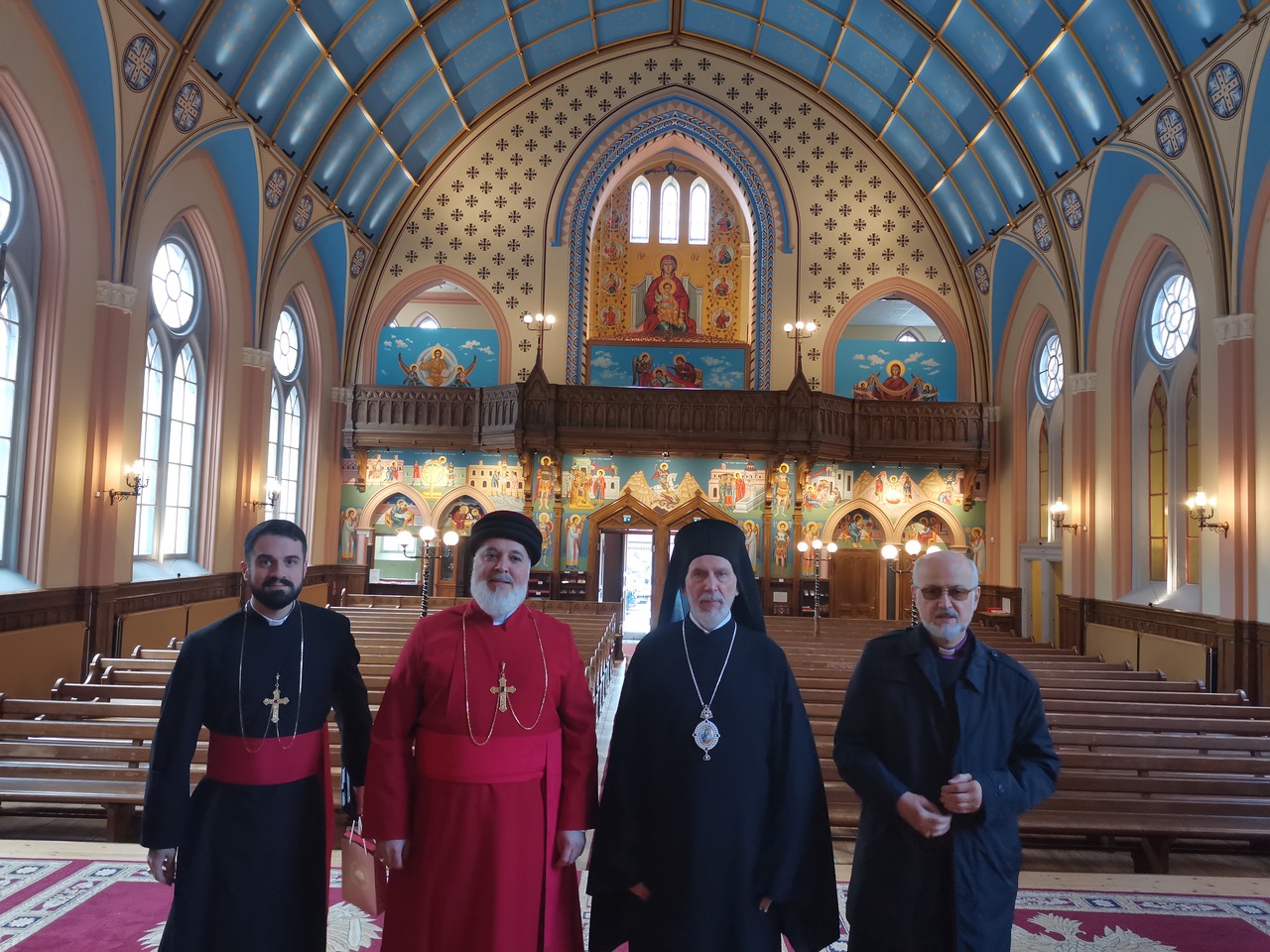 On Thursday, August 24, 2023, Metropolitan Cleopas of Sweden and All Scandinavia welcomed the Catholicos Patriarch of the Assyrian Church of the East H.H. Mar Awa III Royel, accompanied by his Bishop in Western Europe H.G. Mar Awraham Youkhanis and his Bishop in Scandinavia and Germany H.G. Mar Odisho Oraham.
Metropolitan Cleopas initially conveyed to his esteemed visitors the heartfelt greetings of His All-Holiness Ecumenical Patriarch Bartholomew, and then gave them a tour of the church, informed them about the history and the restoration work done in the church premises and welcomed them to the church premises, at the Museum of Hellenic-Christian Heritage, where a one-hour discussion was held on current issues.
In conclusion, His Eminence presented the Patriarch and his entourage with the bilingual commemorative study on the Ecumenical Patriarch's Visit to Stockholm in 2019, the trilingual version of the Divine Liturgy of Saint John Chrysostom, as well as a collection of the Ecumenical Patriarch's homilies in English.
In return, the Patriarch referred to the importance of the dialogue with the Ecumenical Patriarchate, asked His Eminence to convey his greetings to the Ecumenical Patriarch, expressed his admiration for the result of the restoration work of the Cathedral and offered a blessing cross as a gift, from Erbil, the capital of Iraqi Kurdistan and the headquarters of his ecclesiastical Eparchy.
After the speeches and the exchange of gifts, there was a small reception, offered by the President of the Philoptochos Ladies Society of the Cathedral Mrs. Fotini Batsela.
Source: orthodoxtimes.com