Archdiocesan District of Perth: Blessing of the HCWA Saturday Greek School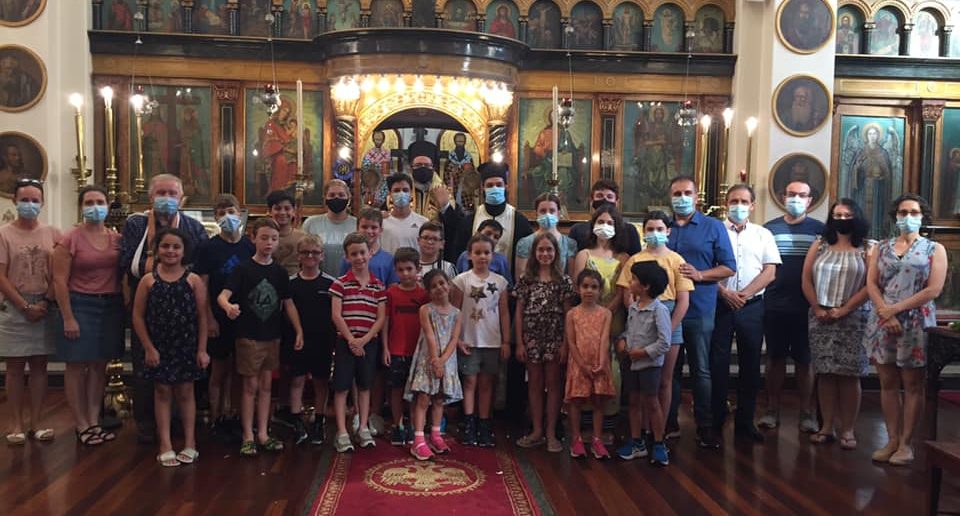 The blessing of the Hellenic Community of WA Saturday Greek School recently took place at the Church of Sts Constantine and Helene in Northbridge, WA, by His Grace Bishop Elpidios of Kyanea and in the presence of the President of the HCWA, Mr. Pavlos Afkos.
Students, teachers and parents also partook in the blessing of the new academic year. The Principal of the school Mr. Savvas Papasavvas thanked His Grace Bishop Elpidios for the blessing and mentioned that this year will be a productive one for all students. At the end he wished everyone a Happy New Year filled with health and happiness
His Grace in return conveyed to all the blessings and love of His Eminence Archbishop Makarios of Australia and reminded all of the crucial role that the Church plays in our local Greek community in maintaining the Greek language. His Grace Bishop Elpidios specifically referred to Fr Terry Gerovasilis and chanter, Vasilios Karikis, who as second generation Greeks in Australia have excelled in the Greek language due to them actively participating in the church chanting from young children. His Grace went on to say how it is essential that the School and the Church work closely together in upholding the Greek language and culture amongst the next generation.
More Photos: