Archbishop of Sebastia: 20 Christians were killed and hundreds remain buried under the rubble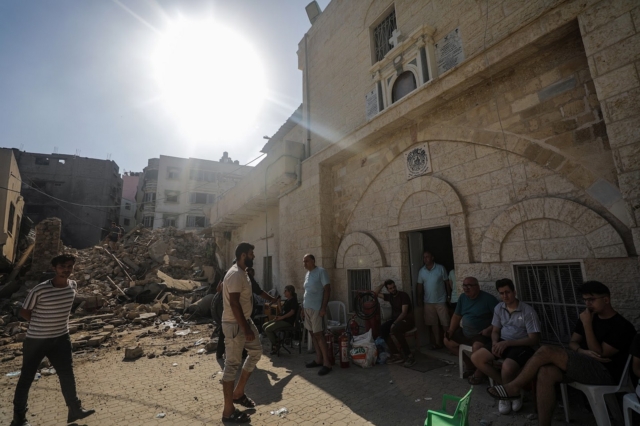 His Eminence Archbishop Theodosios of Sebastia appeals to Israel to immediately stop the bloodbath in Gaza. The Archbishop stressed that people, hundreds of people still remain buried under the rubble left by the Israeli army's bombardment.
"The building of the church which is located directly opposite the Church of St. Porphyrius was hit. That's where some people from the Orthodox Community of Gaza had taken refuge, they had nowhere else to go. So far we have unfortunately confirmed 20 deaths of people we know, they were with us until yesterday," noted Archbishop Theodosios Sebastia.
"The search for any survivours or bodies continues. But the means in a war situation, you understand, that there are not many, and the process is progressing with obstacles. But even as we speak, they find people under the rubble so the list of the dead will grow," Archbishop Theodosios also said.
Asked if there was any warning of the strike, the Archbishop of Sebastia said: "There was none. But, as you will know, a hospital was hit the day before yesterday which is very near to the church. About 500 people were killed there, including many children. There was an Anglican church inside the hospital. Since then our fear has grown because we understood that Israel is not respectful.
"I therefore call for an immediate ceasefire. People who have nothing to do with the conflicts are being killed every day. From both sides. Here, persecuted people were killed who came to us because they had nowhere else to go.
In the last few days, we have seen a holocaust accompanied by a generous dose of propaganda, mainly from the Western media, which sees Hamas everywhere. People don't know the whole truth," Archbishop Theodosios said, with obvious anguish in his voice.
Source: news247.gr