Archbishop Chrysostomos II leaves a historical legacy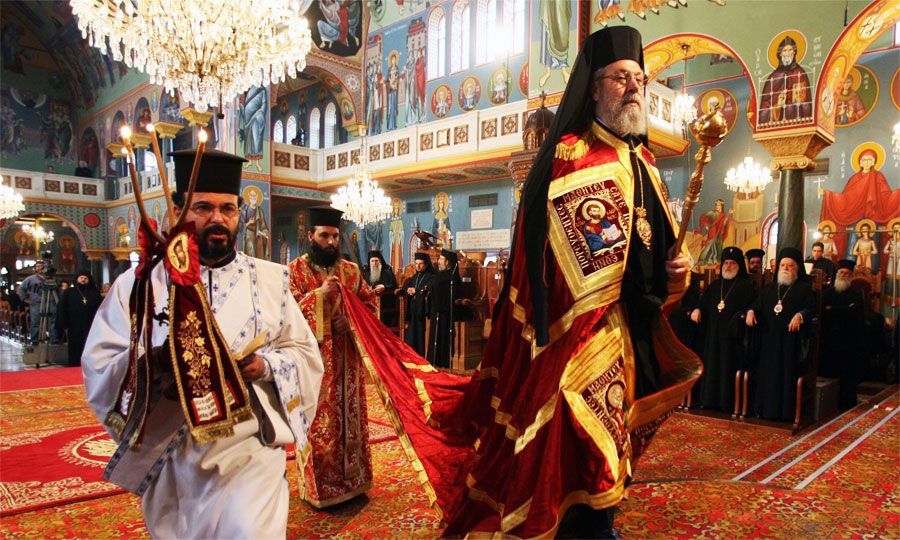 Archbishop Chrysostomos II made bold and perceptive contributions that will be remembered and honored as his legacies. The late Archbishop Chrysostomos II, a charismatic leader with a powerful personality, carried out innovative changes while also restoring the Church's historical traditions, always aiming for peace and unity of the Church.
THE CHURCH'S CONSTITUTIONAL MAP
During his tenure, the Church of Cyprus Charter was modernised, primarily by changing the electoral system and increasing the power of the faithful; the boundaries of the dioceses were differentiated; a five-member synodal court was established; and the procedures for obtaining an ecclesiastical divorce were changed, requiring a four-year separation.
THE HOLY SYNOD
The Holy Synod has been elevated. He was able to form a full Synod (of at least 13 members) and convene a Major and Superordinate Synod without the participation of other Bishops from other Churches.
CLERICAL PAYROLL
The Unified Clergy Payroll Agency was established in order to achieve independent clergy salaries that would ensure a decent living for the elderly and provincial clergy without burdening the state.
THEOLOGICAL SCHOOL
Archbishop Makarios III of Cyprus envisioned the establishment of the Theological School of the Church of Cyprus as a non-profit charitable educational organization.
CATHEDRAL
He was able to realise his lifelong dream of building the Cathedral of Apostle Barnabas next to the Archdiocese. Archbishop Chrysostomos was the project's inspiration and vision.
HE RECOGNIZED THE ORTHODOX CHURCH OF UKRAINE
After the Church of Greece and the Patriarchate of Alexandria, the Church of Cyprus became the third Autocephalous Church to recognize the Autocephalous Church of Ukraine and Metropolitan Epiphanios.
Source: knews.kathimerini.com.cy