Appointments for new IDs available from Monday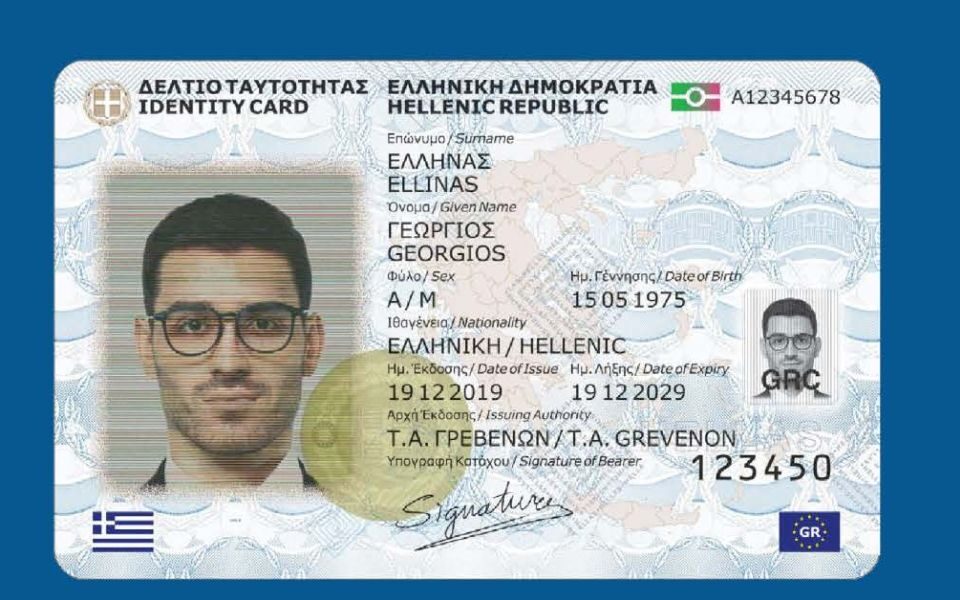 The issuing of the new digital identity cards will begin on Monday, announced the Citizen Protection Ministry on Thursday.
According to information from SKAI, there will be a designated platform on gov.gr which will be put in operation on Sunday night or Monday morning. On Monday afternoon, booking for appointment slots at police departments will be available.
The issuing of the new identity cards – which will be the size of a credit card – will be done at police stations.
The cost to issue a card will be 10 euros, which will be paid electronically. The identity cards will be valid for 10 years.
After intense reactions against the new identity cards, government officials clarified that the cards will not have a geospatial tracking chip nor will they allow access to sensitive personal data.
The old ID cards will remain valid until August 2026.
Source: ekathimerini.com