Another 36 COVID-19 deaths in Australia amid new rapid antigen test warning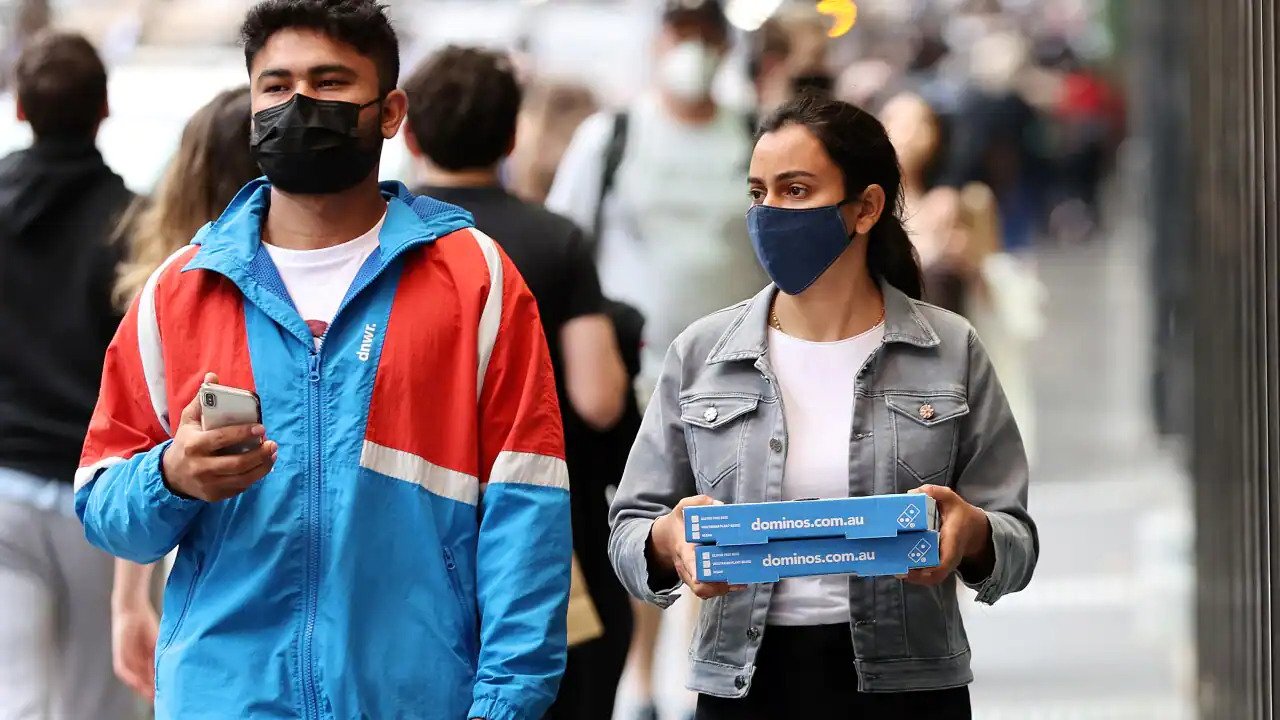 Another 36 people in Australia have died after contracting COVID-19. Victoria reported 26 fatalities on Friday, while there were seven in Queensland, two in NSW and one in the Northern Territory.
In Victoria, there were 6,545 new COVID-19 infections. Active cases in the state have risen to 42,046, from 41,660 on Thursday. There are 245 Victorians in hospital with COVID-19, of whom 28 are in intensive care and seven on ventilation. Some 60.1 per cent of Victorian adults have received three vaccine doses.
NSW recorded 9,466 new cases of COVID-19. The number of cases was down by 1,872 from Thursday when 11,338 people tested positive to COVID-19. There are 1,000 people in hospital with COVID-19 in NSW, including 42 in intensive care units.
Anyone who tests positive and is isolating during the NSW floods emergency has been asked to obey any orders to evacuate.  COVID-19 positive people arriving at flood evacuation centres must notify staff, wear a mask and physically distance from others.
Along with its seven new deaths, Queensland reported 5,446 new COVID-19 cases. The government said 284 people were in hospital, including 25 in ICU.  The mandatory requirement for masks at indoor workplaces will be officially scrapped from 6pm Friday. Masks will still be mandatory in healthcare settings, residential aged care, disability accommodation, prisons, public transport, airports and on planes.
Density limits will also be scrapped for private homes, weddings and funerals and there will be no limits in food courts, hairdressers, gyms, private venues and universities. A ban on school excursions, assemblies and inter-school visits will also be ditched from 6pm.  However, masks will still be essential if people are not able to socially distance.
A woman in her 50s was the latest person to die with COVID-19 in the Northern Territory. SecureNT said the woman was from a remote community in the West Arnhem region.  Her death came as the Territory reported another 660 COVID-19 infections on Friday. There are 48 people in hospital with the virus including two in intensive care.
Active cases across the NT stand at 3,677. Tasmania reported 937 new COVID-19 infections and an increase in active cases on Friday.  Friday's daily figure is down on the 1,117 infections recorded on Thursday, which was the first time the number had been four digits since 19 January.  The state has 5,432 active cases, an increase from the 5411 documented 24 hours earlier.
Fourteen people with the virus are in hospital, with 10 of those being treated for COVID-19. Four patients are in intensive care, an increase of one.