'All you want is Greece' Campaign Launches as Tourism Restarts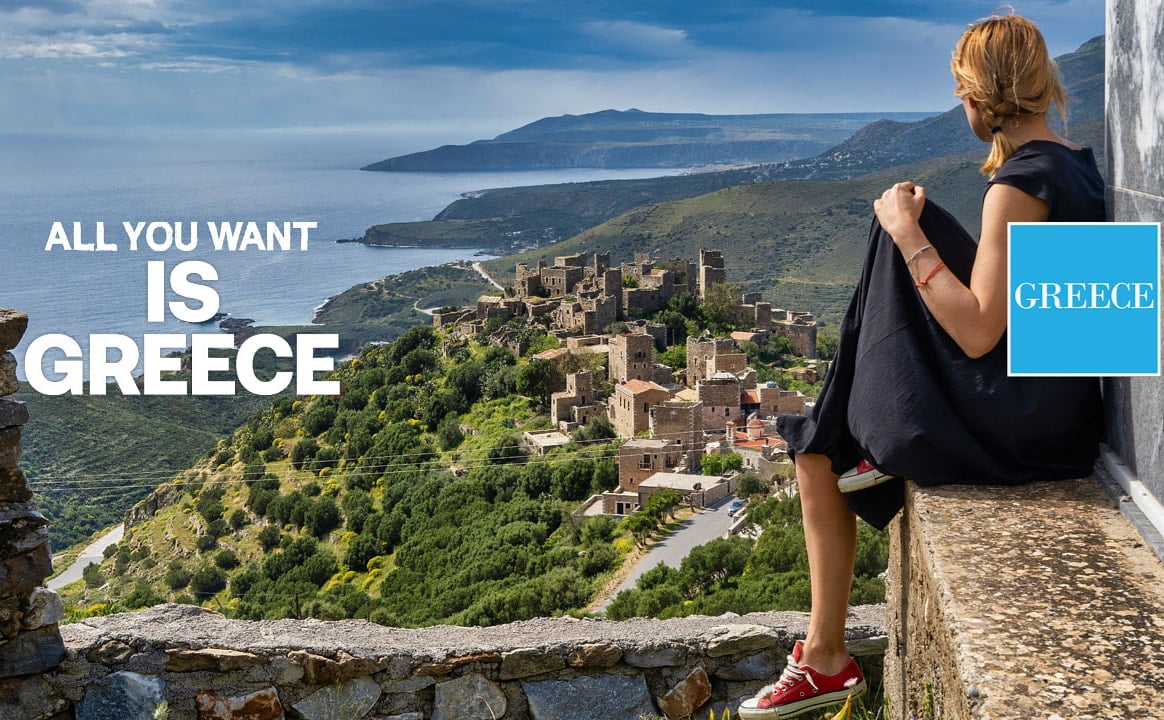 The Greek National Tourism Organization (GNTO) announced the official launch of Greece's 2021 tourism campaign as the country gets ready to reopen to international tourists on May 14.
"The campaign is based on a new narrative of the enriched and diversified Greek tourist product that focuses on people and the experiences that our visitor can experience everywhere in Greece all year round," GNTO Secretary General Dimitris Fragakis said, adding that the long-term campaign goes beyond promoting Greece's renowned "sun and sea" model.
Dubbed "All you want is Greece", the campaign will be showcased in Greece's target markets and includes five videos. The video (included above) gives a general idea of what a visitor can expect upon his visit to Greece.
According to Fragakis, the campaign is part of the largest promotional program for Greece to markets abroad that the GNTO has carried out in the past decade.
Running under a budget of some 22 million euros, the GNTO's promotional program for 2021 includes co-advertising actions (worth 10.6 million euros) with 76 tour operators and 18 airlines. The program, among other things, includes the launch of smart digital campaigns worth 12.3 million euros.
Moreover, Fragakis announced that a pilot version of the GNTO's VisitGreece.gr portal has launched.