Agiasmos Service for the three students of the Community School of Prince's Island
On Sunday, October 9, His Eminence Geron Metropolitan Dimitrios of Prince's Islands, officiated during the Divine Liturgy at the Metropolitan Church of Saint Dimitrios, Prigkipos Island, while at the end of it he performed the Agiasmos Service for the beginning of the new school year 2022-2023 of the island's Community School.
During the Divine Liturgy and the Agiasmos, the Deputy Minister of Education and Religious Affairs of Greece, Mrs. Zetta (Zoi) Makri, was present and participated in prayer, being also accompanied by Mrs. Anastasia Antonopoulou, Director of her political office, and Professor Mr. Ioannis Gigourtsis, Education Advisor of the expatriate schools.
Metropolitan Dimitrios, at the end of the Agiasmos Service, which was held for the only three students of the  historical Community School of Prigkipos, expressed his many thanks to the Deputy Minister for her sensitivity towards the Greek Orthodox people of the island, recalling during his greeting, among other things, that "much" and "little" in the feelings, manifestations and various circumstances of human life, God's will, alternate in life, and in this way only contribute spiritually to its harmony. He also did not fail to mention the magnificent homily of St. John Chrysostom, which stated: "…neither in calamities does God leave men lest they fall asleep, nor in eases lest they become weaker, but alternately varies their salvation".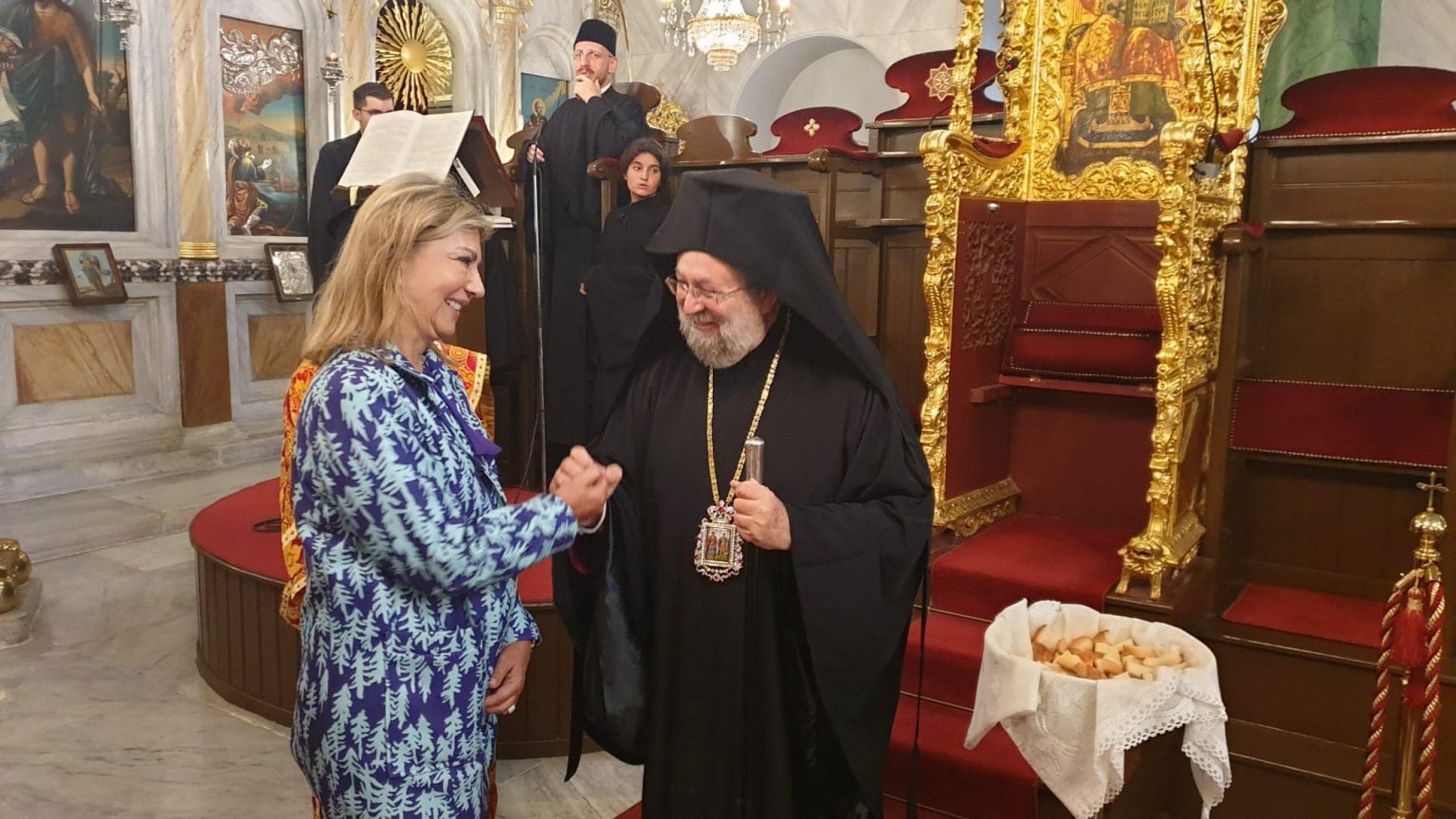 A reception followed in the ceremonies hall of the Metropolis, during which the three students presented a short program of poems, under the supervision of the Director of the School, Mrs. Agnis Nikolaidou, President of the Board of Trustees of Prigkipos, and at the end, a lunch was held in honour of the Deputy Minister, who expressed emotionally her reverent thanks and congratulations for the spiritual work being done in the Holy Metropolis.
More photos: