Adelaide: Children introduced to the art of mosaics at St Panteleimon's Parish, Glenelg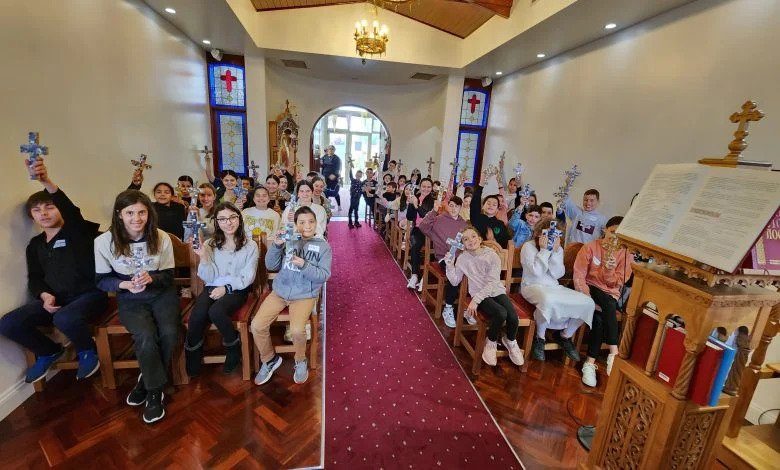 With the blessing of our Archbishop, His Eminence Makarios of Australia, the Parish of St Panteleimon, Glenelg North, held an exciting and successful children's activity during these school holidays on the morning of Friday, 7th of October – a lesson on mosaics.
Under the tutelage of parish president Mr Soterios Simos – an avid creator of iconographic mosaics – and with the assistance of his wife and daughter, the 52 children, who flooded the courtyard of the church, each produced a mosaic of a cross, according to their own creative design, using the mosaic tiles provided. Finally, the tiles were grouted to produce the finished masterpieces.
The morning finished with lunch provided by the parish (included in the lesson's entry price). Archiepiscopal Vicar for the District of Adelaide, His Grace Bishop Silouan of Sinope, also took time out of his busy schedule to come and address the participants.
The children thoroughly enjoyed themselves, and got to spend time with like-minded children learning a craft of their faith together. May they be inspired through opportunities like this to grow and to learn more about all aspects of their Faith.
More photos: