Adelaide: Central Youth Committee to celebrate memory of Saint Stephanos, their patron Saint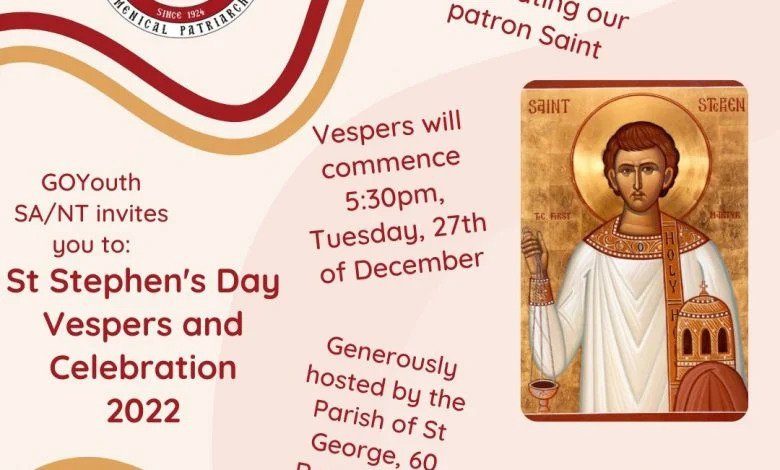 The Central Youth Committee "St Stephanos" will celebrate the memory of its patron, Saint Stephanos Protomartyr and Archdeacon.
Vespers in English will be held at 5:30pm on Tuesday the 27th of December 2022 at the Greek Orthodox Church of Saint George, Thebarton, officiated by His Grace Bishop Silouan of Sinope.
At the conclusion of the Vespers dinner will be served in the hall, offered by the Parish-­Community of St George, followed by fellowship activities.
RSVPs are preferred, but not essential. Please contact the Central Youth Committee via email at [email protected] to RSVP.
All ages and families are welcome, with youth especially encouraged to attend.