Adelaide: Agiasmos Service at Saint George's College ahead of final examinations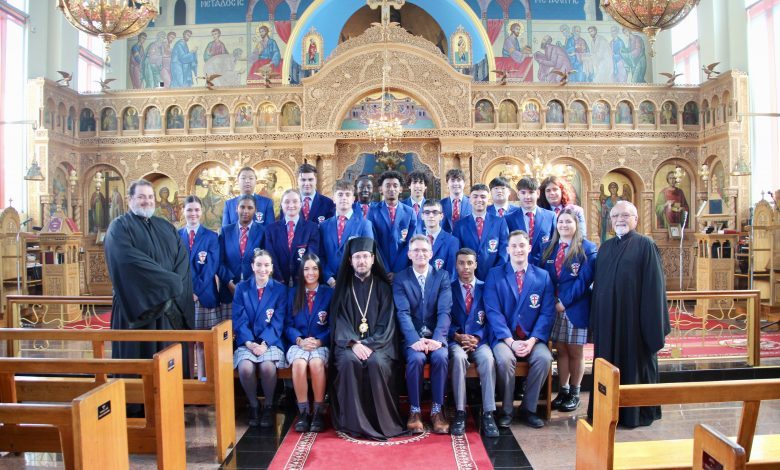 On Friday, November 4, students of Adelaide's St George's College, from Kindergarten to Year 12, joined in prayer at the Agiasmos service held at St George's Church Thebarton ahead of the Year 12 Final Senior Examinations.  With the blessing of His Eminence Archbishop Makarios of Australia, the Agiasmos Blessing Service was conducted by His Grace Bishop Silouan of Sinope, joined also by Very Rev Fr. Diogenes Patsouris and Rev Fr. Konstantinos Skoubourdis, Prositamenos and Assistant Priest of the Parish-Community of Saint George, Thebarton, respectively.
After the Agiasmos Service, His Grace Bishop Silouan spoke about the importance of the desire to learn and the desire to meet Christ, as well as the importance of the miracles we experience in our daily lives.
His Grace Bishop Silouan conveyed to the students and teachers the prayers and blessings of their Shepherd, His Eminence Archbishop Makarios of Australia, and thanked the director of the College Mr. Epaminondas Karamoschos and the Priests of the College Fr Diogenes and Fr Konstantinos for their tireless efforts for the spiritual cultivation of the students.
More photos: