99 new fires in Greece on Thursday, 57 still active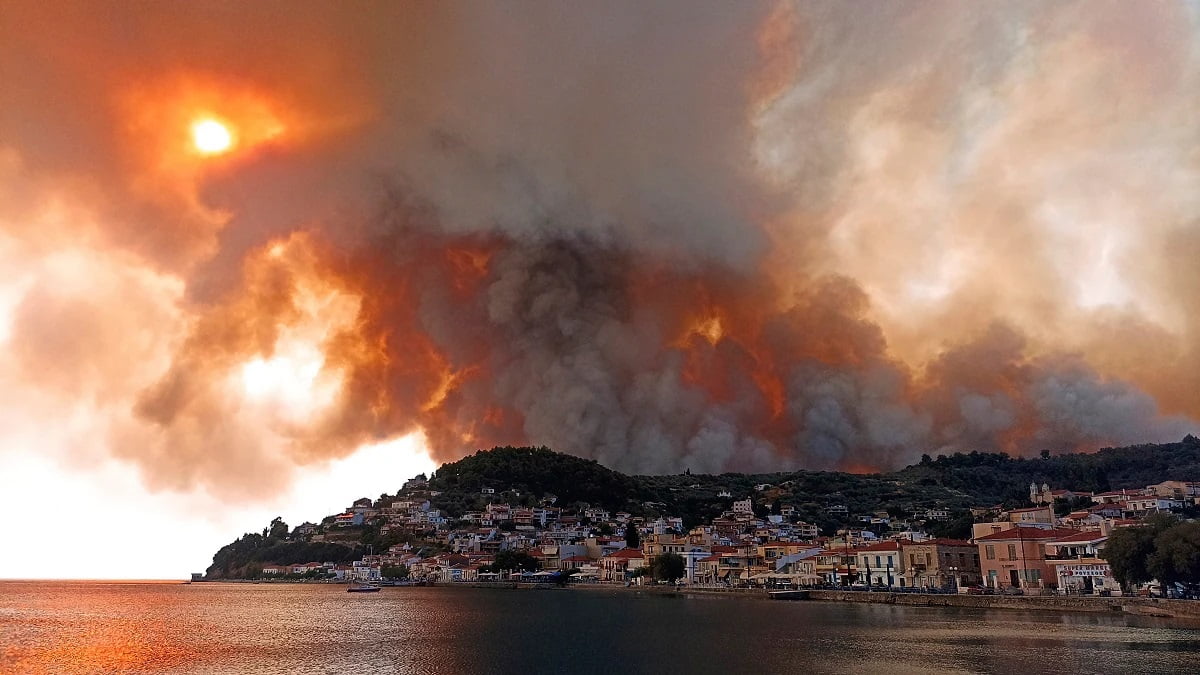 Some 99 new fires broke out across the country on Thursday, while the Fire Brigade attended to a total of 145 fires in the last 24 hrs, Deputy Minister for Civil Protection & Crisis Management Nikos Hardalias said on Thursday evening.
In a live update, Hardalias said that of the 145 fires – new and ongoing – 57 are currently active.
In Varybobi, the largest fire of all, a total of 95 rekindled fire pockets were recorded since Tuesday, with 12 new ones on Thursday. Burning on Mt. Parnitha, the fire is out of control and was blazing through the areas of Drosopigi and Kryoneri on Thursday evening, spreading north and east.
In the area of Ancient Olympia, northwestern Peloponnese, home to the namesake town and ancient site, a fire burning for a second day has led to the evacuation of 32 communities. In northwest Evia, where fires are burning since Tuesday evening, 25 communities were evacuated, some of them by sea. At Messinia prefecture, where fires persist for a second day, 4 evacuations of villages were carried out.
All evacuation and other alerts were sent out through the 122 European Emergency Number.
Hardalias also announced a 3-day ban of access to all urban and national parks, groves, and Natura 2000 protected natural areas. This will take effect at 06:00 on Friday until 06:00 on Monday.
Greece he said has also called on the EU's RescEU program for help. Response has come from Cyprus, France, Sweden, Romania and Switzerland.
Source: amna.gr