5 dead, including 4 children, in 2 migrant boat sinkings off Greek islands near Turkish coast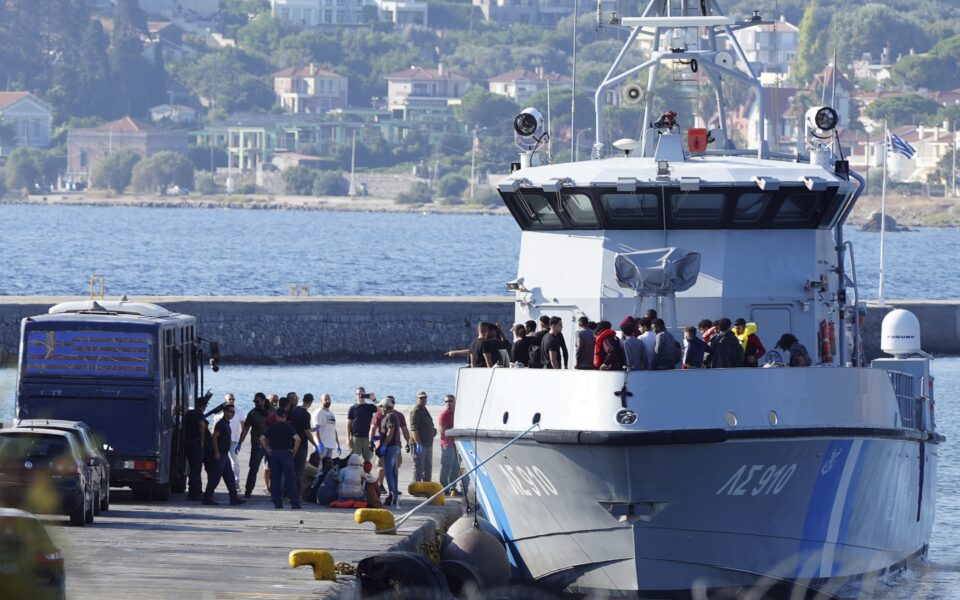 Five people, including four children, died and dozens were rescued Monday in two separate incidents involving migrant boats heading to Greek islands from nearby Turkish shores, Greek authorities said.
Coast guard spokesperson Nikos Alexiou said the incident occurred within Turkish territorial waters but the Turkish coast guard did not conduct a rescue operation, so a Greek patrol boat recovered the passengers. The survivors were taken to Lesvos' main port of Mytilene, where two people were transferred to a local hospital.
Earlier Monday at about 1 a.m., a coast guard patrol boat spotted a dinghy carrying 37 people off the eastern Aegean island of Samos, the coast guard said. It said the passengers fell into the water upon seeing the patrol boat, triggering a rescue operation.
"We express our deepest sadness" for the five deaths, Marinakis said at a regular briefing. He praised the coast guard for "superhuman efforts" to rescue lives at sea. "It is imperative that the dismal smuggling networks that exploit vulnerable people are struck at their roots," he said.
Over the weekend, the coast guard said it picked up dozens of people from boats near eastern Aegean Sea islands, part of an increase in new arrivals over the past two months.
It said it recovered 20 people from a dinghy off the coast of Lesvos on Sunday, and 11 others from another dinghy that was sinking near the same island on Saturday.
Two other boats arrived on Samos on Saturday, the coast guard said, one carrying 35 people and one with 21 people.
For decades, Greece has been a preferred entry point into the European Union for people fleeing conflict or poverty in the Middle East, Africa and Asia and hoping for a better life in Europe.
More than 14,000 people have reached Greece by land and sea so far this year, according to United Nations figures. That's about a tenth of the total successful Mediterranean crossings, most of which – about 104,000 – were to Italy. Arrivals in Greece for the whole of 2022 totaled 19,000.
In June, a battered fishing trawler heading from Libya to Italy with an estimated 500-750 people on board sank in international waters off southwestern Greece . Only 104 survivors were found, and Greek authorities were heavily criticized for failing to evacuate the vessel in time.
The government has attributed the rise in migrant crossings since then to better summer weather and smugglers taking advantage of an increase in Aegean small boat traffic during the tourist season.
After nearly a million people entered Greece at the height of Europe's 2015 migration crisis, the vast majority hoping to move north to wealthier European countries, Greece increased patrols along the sea and land border with Turkey to halt arrivals.
Human rights groups and migrants denounced the government for carrying out summary deportations of people arriving in the country without allowing them to apply for asylum, an accusation the government strongly denied.
Source: AP