Church
Sydney: Fr Nicolaos Bozikis Protopresbyter of the Ecumenical Throne
His Eminence Archbishop Makarios officiated in Sydney at the Holy Parish of St Nicholas, Marrickville, on Sunday morning of the Samaritan Woman, 30th May. During the Divine Liturgy, in an atmosphere of spiritual joy and emotion, and with the exhortation and blessing of Ecumenical Patriarch Bartholomew, he raised Fr Nicolaos Bozikis to the rank of protopresbyter of the Ecumenical Throne.
It is noted that Fr Nicolaos completes 50 consecutive years of priestly ministry this year. The awarding of the office of Protopresbyter of the Ecumenical Throne marks the recognition by the Mother Church and the Ecumenical Patriarch of his many outstanding years of ministry as a priest. As His Eminence Archbishop Makarios said in his address, "Our Ecumenical Patriarch, our father and Elder, the person who from morning till night is spent for all Orthodoxy, awards you, today, through my humble hands, with the office of Protopresbyter of the Ecumenical Throne. I glorify God because it is a recognition of 50 whole years of priesthood."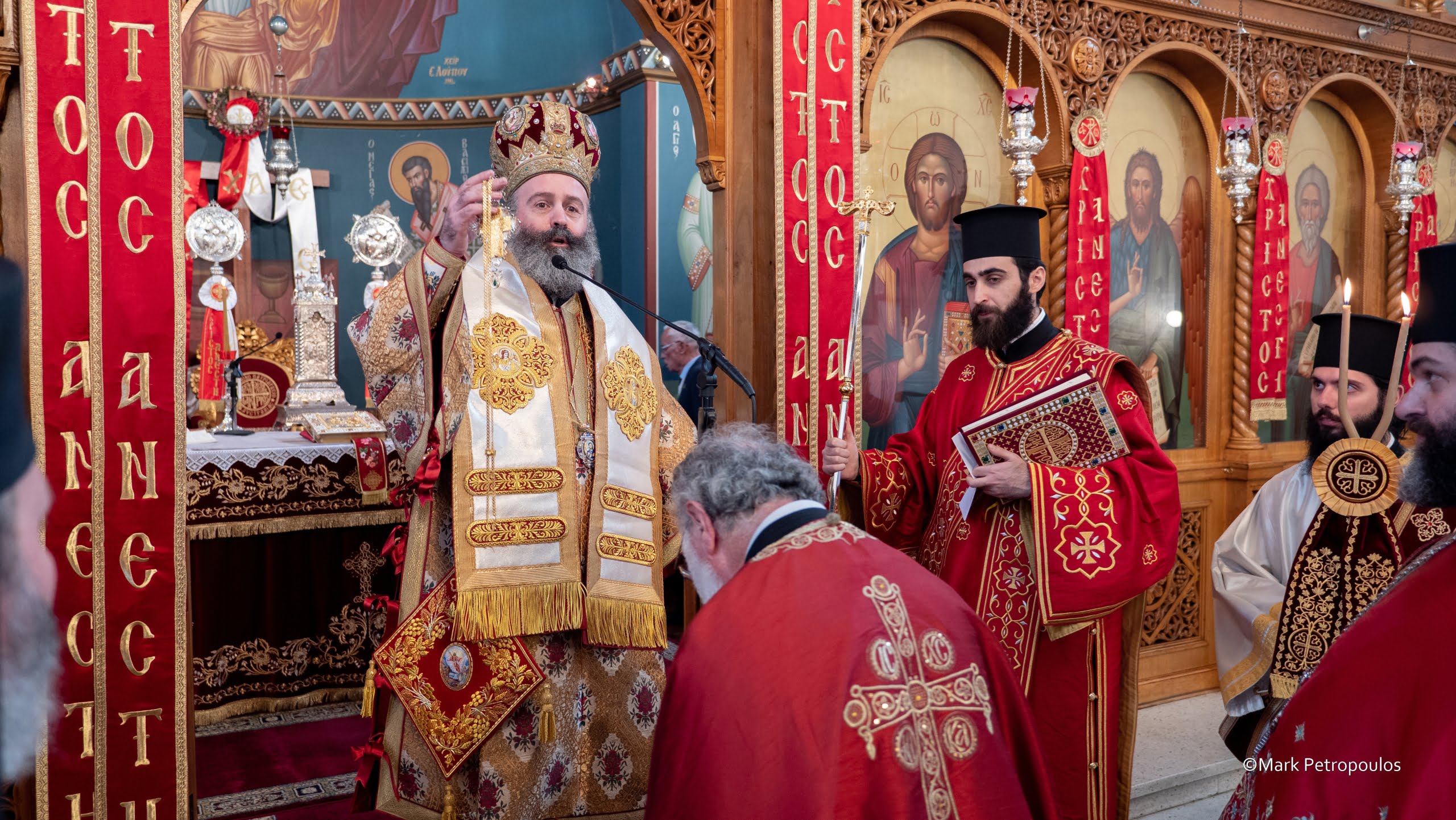 The Archbishop particularly emphasised the significant value of Fr Nicolaos' long-standing priestly course, a value which, as he observed, is not easy to fully understand. "The world cannot comprehend how many people have been comforted through your priestly stole; how many thousands of souls have been saved; how many have communed the Pure Mysteries; how many have entered the Church through the baptisms you have performed; how many received the Church's blessing through the Sacrament of Marriage," he discerned. "Moreover, people cannot understand how difficult it is for a clergyman to remain pure for 50 years. Our cassock is black," he continued, "but it is very difficult to keep this black robe white and to keep it clean during our years of service. It requires great effort, a lot of patience and much struggle. That is why I want to congratulate you, Fr Nicolaos, because during these 50 years of your priesthood, you have managed to uphold the honour of your vocation, to honour your ministry, to honour your family, and also to honour our Holy Archdiocese, my predecessor Archbishops, but also my humbleness during the two years of my presence here in the Antipodes". His Eminence concluded his speech with heartfelt wishes to Fr Nicolaos and urged him to continue loving and supporting the Mother Church and the Ecumenical Patriarch.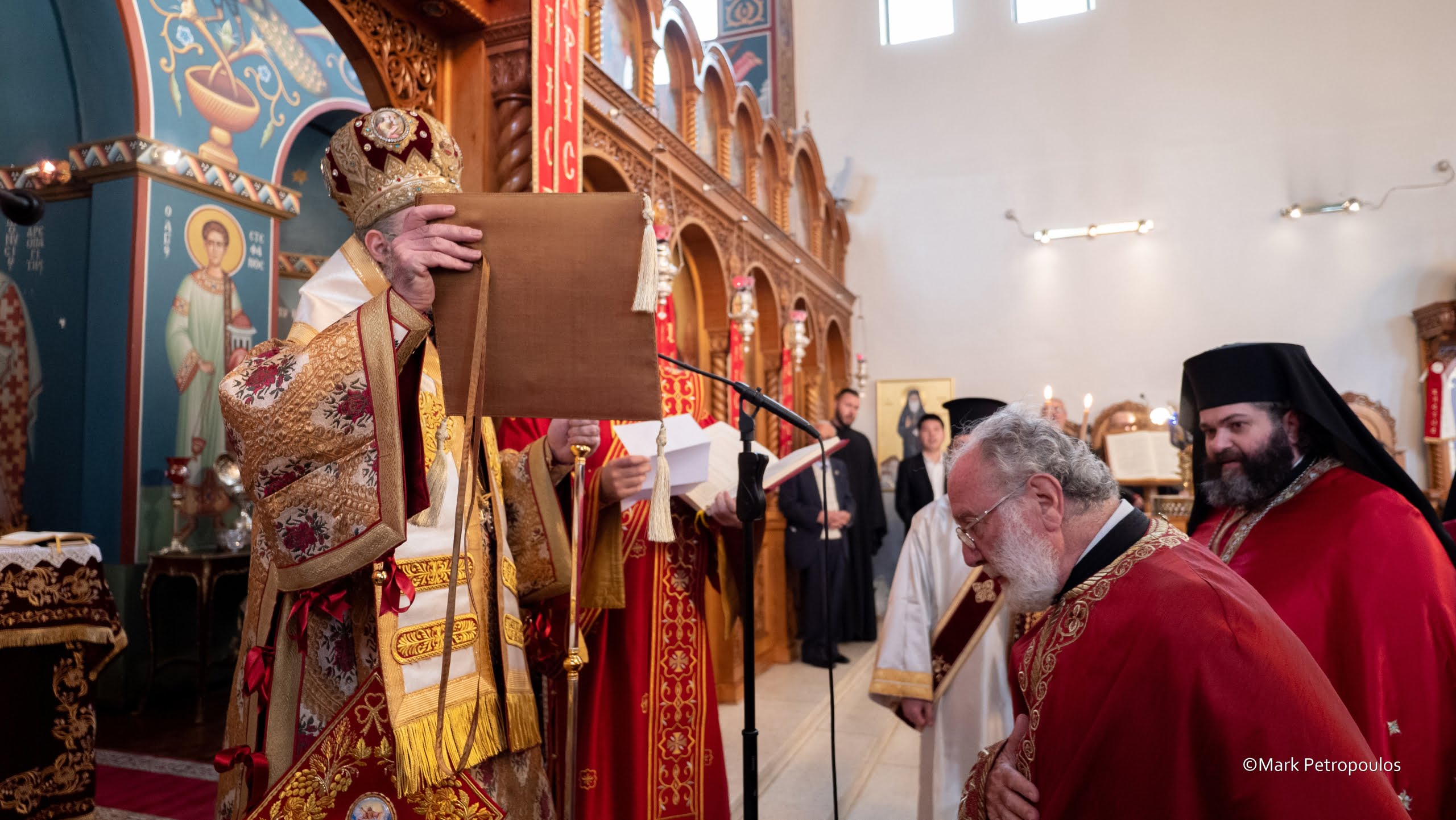 For his part, the new Protopresbyter of the Ecumenical Throne expressed his gratitude to the Archbishop of Australia and Ecumenical Patriarch Bartholomew. Deeply moved, he reaffirmed his commitment to remain a faithful child of the Holy Archdiocese of Australia and of the venerable Ecumenical Patriarchate, as he has done throughout the course of his priestly journey.