200th Anniversary of Greek Independence in Brisbane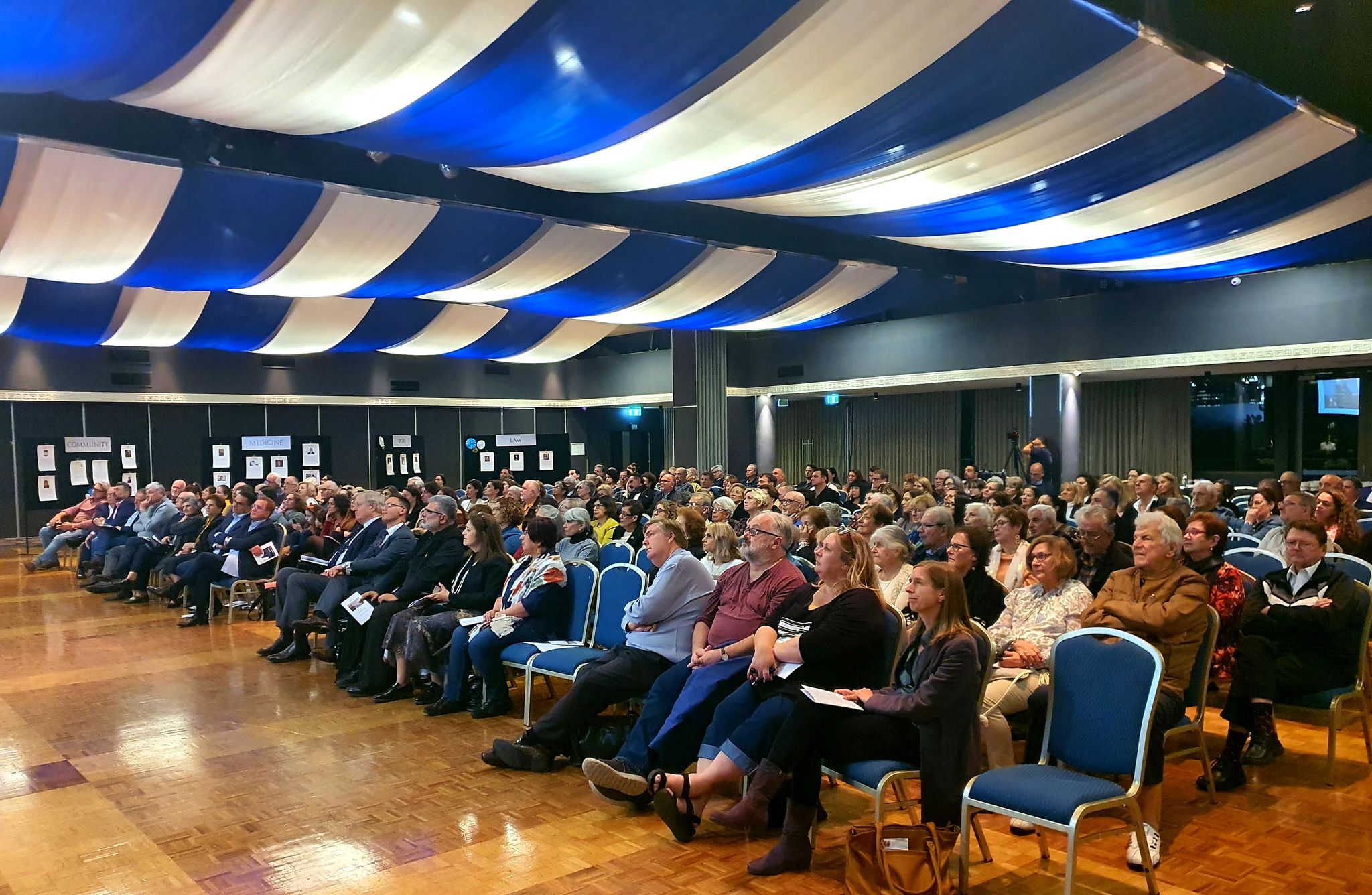 On Wednesday 18 May, Mr Konstantinos Kalymnios presented a profound and inspiring presentation at the Parish-Community of St George in Brisbane as part of the Parish-Community's celebrations of the 200th Anniversary of Greek Independence.
Mr Kalymnios, with the loving support of His Eminence Archbishop Makarios of Australia, was keynote Speaker during the evening.
Addressing a very large audience, and in an atmosphere of deep affection for Brisbane's century- long connection with Greece and its Ancient Christian ideals, Mr Kalymnios took those in attendance, on a wonderful journey of encounter with the experience of women during and immediately after the Greek War of Independence.
Fr Dimitri and Fr Stavros, along with the people of their Parish-Community of St George were spellbound with renewed perspective on the historic experience of women in their sacrifice and dedication suring the struggle for freedom of our Greek people.
In attendance were the Consul-General of Greece in Queensland, Mr Jim Raptis, the President of the Greek Orthodox Community of St George in Brisbane, Mr Michael Anastas, a number of local Professors from Brisbane's Academic institutions, Leaders of the Brisbane's Greek Associations, and hundreds of Parishioners.
The event proved an night of learning, insight, and importantly, ongoing connection among and between the Greeks of Brisbane.
The Parish-Community of St George is grateful to its Archbishop, Makarios of Australia, for his leadership in promoting these national celebrations.
Very Rev Fr Dimitri Tsakas
Greek Orthodox Archdiocese of Australia
Greek Orthodox Parish-Community of St George